Epic Vegan Cheesecake 🍰
Delicious, vegan, sugar-free, and super easy to make.
Every now and then I feel a strong calling to create a dessert*. It's always sugar-free, vegan and ridiculously delicious.
I usually find a recipe I like (or a few of them) and then experiment. This epic and super-simple cheesecake is inspired by the Minimalist Baker. Yum.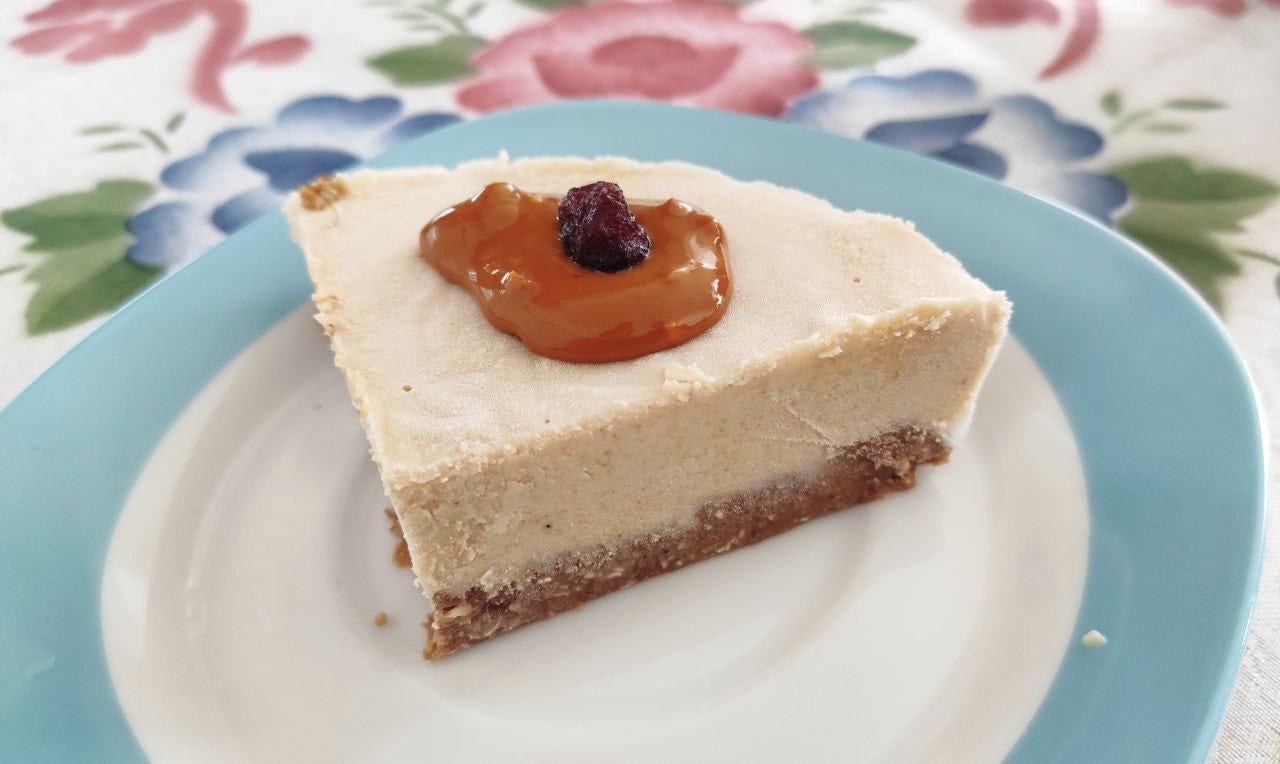 Base:
Soak 1 cup of oats in coconut milk (not the Thai-like thick one, but the one for drinking) with 2 tbsp cocoa powder, then blend with 1 cup of pitted dates. Pour in the cake dish and put into the freezer while you make the filling.
Filling:
Blend together: 1½ cup soaked cashews + 2/3 cup thick coconut milk + 1/3 cup melted coconut oil + 1 lemon + 1/2 cup agave sirup. Then pour over the base and freeze for 4 hours.
Topping:
1 spoon of peanut butter and 1 cranberry.
The original recipe says that you can keep it in the fridge for a few days, but I never got to verify that claim—the cake was gone within 24 hours.
---
*I particularly enjoy crafting dessert masterpieces on sailboats. There's just something special about making food in a kitchen that constantly moves. And the smiles of the crew are the best reward.
---
Have a look at my recipe book for more deliciousness. And if you'd like to hear from me, then subscribe below: